Sunday, February 6th, 2011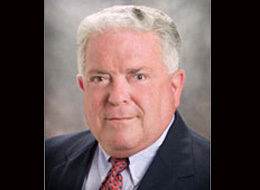 This is a note from Chas Freeman.
It seems to me that one way to interpret what is happening in the Middle East is that it marks the belated passing of the residual elements of a colonial order that had never really been transcended despite the hard knock it received thirty years ago from the Islamic revolution in Iran.

This order derived its legitimacy from a peculiar mixture of imperial dispensations of territory (the Balfour Declaration was, after all, colonialist in origin, tone, and inspiration) and linkages between local elites and their former colonial masters (the favored position of Lebanese Christians being only one of many examples) or foreign kin (Israel). Cold War maneuvering between the contending superpowers fostered neo-colonial relationships of dependency on one or the other of them by countries like Israel (whose prosperity and hegemony have depended on U.S. and Diaspora subventions and subsidies), Egypt (which switched sides to call off the fight with Israel and go on a better payroll), Syria (which failed to maneuver successfully and was orphaned when the USSR imploded), and Iraq (which mistakenly gambled on its judgment that the end of superpower rivalry meant an end to U.S. interest in the region). The degree of dependence on foreign backing by both Israeli and Arab elites (as well as Iranian elites before 1979) vastly exceeds that in any other region of the world. It's been a good deal for them, if not for those over whom they rule, but I sense it is now coming to an end.

What may also be ending is the fatalistic passivity and groveling to power that have made the Arab world stand out among the world's great civilizations as the only one not to have seen a rebirth of intellect, wealth, and power. (Iran's attempt at achieving this has so far largely failed but at least Iran made the effort.) The contrast with renewed Chinese, Indian, and Turkish vigor and self-confidence (not to mention the Japanese in an earlier era) has been striking. It is too early to say whether the energy of the Tunisian and Egyptian streets heralds a turn toward Arabs similarly taking charge of their own destiny, but I think it is a possibility worth watching — whatever the immediate outcome in terms of quality of governance.

Leon Hadar has made the useful point that, if the relevant analogy to Egypt and its Revolution is Poland and Solidarity, then the United States stands in the position of the Soviet Union and Obama in the role of Gorbachev. That is not encouraging in terms of either choices or outcomes. Whatever happens, the ebb of U.S. power in the Middle East is now at riptide.

* [Chas Freedman worked as the interpreter for Richard Nixon in his 1972 China visit and as the United States Ambassador to Saudi Arabia from 1989 to 1992, where he dealt with issues related to the Persian Gulf War. He is a past president of the Middle East Policy Council, co-chair of the U.S. China Policy Foundation, and vice-chair of the Atlantic Council.]
Perry Anderson wrote this more than ten years ago.  h/t Scott McConnell and Jeet Heer
So long as both of the key Arab powers—Egypt with its population, and Saudi Arabia with its petroleum—remain client-states of America, the Middle East and its oil are safely in US hands, and there is no reason to deny Israel anything it wishes. But should that ever change, the fate of the Palestinians would instantly alter. America has invested enormous sums to sustain Mubarak's moth-eaten dictatorship in Cairo, cordially despised by the Egyptian masses, and spared no effort to protect the feudal plutocracy in Riyadh, perched above a sea of rightless immigrants. If either of these edifices were toppled—in the best of cases, both—the balance of power in the region would be transformed.
"…The crisis in Egypt continues to dominate the foreign policy agenda, but no longer threatens to overwhelm it. US officials concede that the Administration got off to a slow start, but they now believe that they have established a productive dialogue with their Egyptian counterparts, both on the government and opposition sides. The prospects for an "orderly transition" have improved measurably, with Secretary of Defense Gates playing a considerable role in this effort.

As one State Department official commented privately to us: "We now have a chance of emerging from this crisis without having to make a one-sided choice between democracy and stability." Despite this guarded optimism, however, the Administration is well aware that the US posture in the Middle East may be at a turning point. A National Security Council official commented: "Egypt has been the pivot on which our presence in the region has depended. If we now face a less sympathetic government there, the implications are far-reaching." With the course of the crisis still far from settled, US is quietly stepping up its interactions with Saudi Arabia, passing assurances to the Saudi monarchy that the US unwillingness to support President Mubarak does not imply that the US any hesitation to support the Saudi leadership if confronted by a similar challenge.

US officials are also assessing how any forthcoming changes in Egypt might impact Israel's position in the region. A series of high level meetings has been held with Jewish organizations to provide reassurance about the US "unshakeable" commitment to Israel. Nonetheless, the prospect that Israel may find itself further isolated in the Middle East is troubling US diplomatic planners…"
Israel predicts Egypt regime will survive, AGENCE FRANCE-PRESSE
Israel expects that the regime of Egyptian President Hosni Mubarak will survive pro-democracy protests that have shaken the country over the past three days, government officials and analysts said….
Adam Shatz writes: (Thanks to Paul Woodward)
Mubarak, when he stands down, is not likely to be missed by many people in Egypt, where he has pledged to spend his last days, but he will be missed in Washington and, above all, in Tel Aviv. Mubarak and Omar Suleiman, now the interim vice president, worked closely with Israel on everything from the Gaza blockade to intelligence-gathering; they allowed Israeli warships into the Suez Canal to prevent weapons smuggling into Gaza from Sudan, and did their best to stir up tensions between Fatah and Hamas. The Egyptian public is well aware of this intimate collaboration, and ashamed of it: democratisation could spell its end. A democratic government isn't likely to abolish the peace treaty with Israel – even some of the leaders of the Muslim Brotherhood have said they would respect it. But Egyptian foreign policy would be set in Cairo rather than in Washington and Tel Aviv, and the cold peace would grow colder. A democratic government in Cairo would have to take public opinion into account, much as Erdogan's government does in Turkey: another former US client state but one that, in marked contrast to Egypt, has escaped American tutelage, made the transition to democracy under an Islamist government, and pursued an independent foreign policy that is widely admired in the Muslim world. If Egypt became a democracy, it might work to achieve Palestinian unity, open up the crossing from Gaza and improve relations with Iran and Hizbullah: shifts which would be anathema to Israel.
How Syria dodged an Egypt-style 'day of rage' – Christian Science Monitor
Outside opposition groups had called for protests in Syria over the weekend. Why did only security forces and hopeful journalists show up?….
Ex-official: Direct Israel-Syria talks were close
The Associated Press
A high-ranking official in the previous Israeli government says Israel and Syria were close to resuming direct peace talks in late 2008, and that the Syrians signaled readiness to ease past demands for a full Israeli withdrawal from captured lands.

Turkish-mediated talks between the two sides were to have progressed to direct talks in December 2008. But Israel launched a war against Palestinian militants in the Gaza Strip that month. The ex-official in the government of former Prime Minister Ehud Olmert says the fighting derailed the planned talks.

He says that if the direct talks had started, a deal could have been reached within a month or two. He spoke on condition of anonymity because of the political and diplomatic sensitivities surrounding the talks.
Egyptian army seen as riven by factionalism
By David Blair and Helen Warrell in London
Sunday, February 06, 2011 Financial Times – Saturday, 05 February 2012
Throughout the crisis in Cairo, the Egyptian army has presented itself as a united and professional force, dedicated to protecting the nation's security.

But official US assessments, contained in diplomatic cables from the Cairo embassy, paint a very different picture.

Far from being a monolithic entity, the notoriously opaque army is described as being riven by factionalism and mistrust, with President Hosni Mubarak acting to contain the power of individual generals.

The cables – part of a trove obtained by whistleblowing website WikiLeaks, some of which have not been released publicly until now – portray an army in steady decline in which disdainful mid-ranking officers are reported as privately dubbing Field Marshal Mohammed Hussein Tantawi, the defence minister, "Mubarak's poodle".

The dispatches also report the armed forces' "uneasiness" with the potential succession of Gamal Mubarak, Mr Mubarak's son, to the presidency, largely because the younger Mubarak never finished his military service.

But even as they describe disquiet among junior officers, the cables also delineate Mr Mubarak's firm hold on the military's top ranks and how he has sought to minimise the risk of a challenge from his generals by establishing "firewalls".

"Mubarak has no single confidante or adviser who can truly speak for him and he has prevented any of his main advisers from operating outside their strictly circumscribed spheres of power," reads a May 2009 "scene setter" for the Egyptian's first visit to Washington since the arrival of the Obama administration.

One cable records an appraisal given by Major General Michael Collings, head of the Office of Military Co-operation at the US embassy. "The military is as effective as President Mubarak wants it to be, and the leadership has created intentional firewalls in command and control so that only the senior command can control operational readiness," he told a US official in February 2008.

After Mr Mubarak, Field Marshal Tantawi sits at the apex of the military command structure, with Lieutenant General Sami Enan, the army's chief of staff, immediately under him.

Below them, however, responsibility is carefully divided between five regional commands, ensuring that no other figure has operational authority over the whole country.

Maj Gen Collings added that Egypt's defence ministry had a "culture" of "maintaining tight control over internal and external communications from the very top of the ministry".

Mr Mubarak's strategy is a common one among authoritarian regimes, according to Brigadier Ben Barry, senior fellow for land warfare at the International Institute for Strategic Studies. "The aim is to make sure that no state organ has a sufficient predominance of armed force that it could mount a coup without armed opposition."

In the same cable, the US embassy recommends trying to "bring younger Egyptian military and civilian officials into a new way of thinking through trips to the US and increased engagement".

The picture of a divided military that has fallen from the height of its power is most vividly expressed in a September 2008 cable, in which academics consulted by the US embassy describe a "disgruntled mid-level officer corps harshly critical of a defence minister they perceive as incompetent".

These officers call Field Marshal Tantawi "Mubarak's poodle", and claim that he is "running the military into the ground", according to one academic quoted in the cable. The fact that the ministry of defence "does not hesitate to fire officers it perceives as 'too competent' and therefore a threat to the regime" is given as further evidence of questionable leadership.

One of the bluntest indications of decline is from a retired general, who points out that because salaries have fallen "far below" what is offered in the private sector, "a military career is no longer an attractive option for ambitious young people who aspire to join the new business elite instead".

The cable's conclusion is that the military still remains a "potent political and economic force" largely because of the prevalence of military-owned companies in the water, construction and gas industries, and the army's land ownership along the Red Sea coast.

But the idea the institution would act as a source of stability in a succession – in which senior officers would be expected to back Gamal Mubarak, despite their reservations about his military credentials – is presciently tempered by the acknowledgement that in a "messier" succession scenario, the army's actions would be harder to predict.

"The military's built-in firewalls and communication breaks make it unlikely that these officers could independently install a new leader," the cable reads.

Copyright The Financial Times Limited 2011.
Mubarak's new deputy linked to CIA rendition program…
By Agence France-Presse, Monday, January 31st, 2011 — 9:20 pm
WASHINGTON — The man named by President Hosni Mubarak as his first ever deputy, Egyptian spy chief Omar Suleiman, reportedly orchestrated the brutal interrogation of terror suspects abducted by the CIA in a secret program condemned by rights groups.

His role in the controversial "war on terror" illustrates the ties that bind the United States and the Egyptian regime, as an unprecedented wave of protests against Mubarak's rule presents Washington with a difficult dilemma.

With Mubarak in jeopardy, Suleiman was anointed vice president last week and is now offering wide ranging talks with the opposition in a bid to defuse the crisis.

Suleiman is a sophisticated operator who carried out sensitive truce negotiations with Israel and the Palestinians as well as talks among rival Palestinian factions, winning the praise of American diplomats.

For US intelligence officials, he has been a trusted partner willing to go after Islamist militants without hesitation, targeting homegrown radical groups Gamaa Islamiya and Jihad after they carried out a string of attacks on foreigners. A product of the US-Egyptian relationship, Suleiman underwent training in the 1980s at the John F. Kennedy Special Warfare School and Center at Fort Bragg in North Carolina.

As spy chief, Suleiman reportedly embraced the CIA's controversial "extraordinary rendition" program, in which terror suspects snatched by the Americans were taken to Egypt and other countries without legal proceedings and subjected to interrogations. He "was the CIA's point man in Egypt for rendition," Jane Mayer, author of "The Dark Side," wrote on the New Yorker's website.

After taking over as spy director, Suleiman oversaw an agreement with the United States in 1995 that allowed for suspected militants to be secretly transferred to Egypt for questioning, according to the book "Ghost Plane" by journalist Stephen Grey. Human rights groups charge the detainees have often faced torture and mistreatment in Egypt and elsewhere, accusing the US government of violating its own legal obligations by handing over suspects to regimes known for abuse.

In the run-up to the US invasion of Iraq in 2003, the CIA relied on Suleiman to accept the transfer of a detainee known as Ibn Sheikh al-Libi, who US officials hoped could prove a link between Iraq's Saddam Hussein and Al-Qaeda. The suspect was bound and blindfolded and flown to Cairo, where the CIA believed their longtime ally Suleiman would ensure a successful interrogation, according to "The One Percent Doctrine" by author Ron Suskind.

A US Senate report in 2006 describes how the detainee was locked in a cage for hours and beaten, with Egyptian authorities pushing him to confirm alleged connections between Al-Qaeda and Saddam. Libi eventually told his interrogators that the then Iraqi regime was moving to provide Al-Qaeda with biological and chemical weapons.

When the then US secretary of state Colin Powell made the case for war before the United Nations, he referred to details of Libi's confession. The detainee eventually recanted his account.
Egypt's peace treaty with Israel is "rock solid, …. I assume Egypt will continue to respect it," ElBaradei said when asked about the current treaty. He also said "everyone in Egypt, everyone in the Arab world wants to see an independent Palestinian state."
Robert Dreyfuss sent this:
From David Letterman, via today's New York Times Week in Review: "The good news is Hosni Mubarak may step down. The bad news is he's going to be replaced by his idiot son, Hosni W. Mubarak."