Posted by Joshua on Friday, March 18th, 2011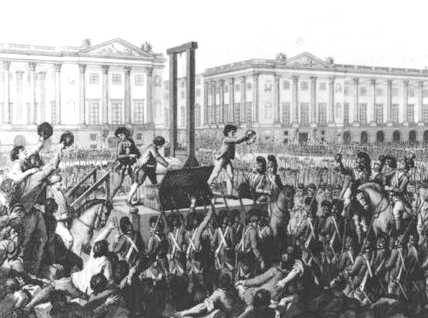 I received the following email from a Syrian friend, which summarizes a debate a number of Syrian friends have been having. I suspect it mirrors the sort of debate that many other Syrians have been having. He writes:
I have been on the sideline of this debate….. Let me try to summarize my position about Syria even if it is contradictory.

1. Like C…., I consider myself in the "proceed-with-caution-because-Syria-is-not-ready-for-democracy" camp. There are many reasons for this approach. If we take into consideration that the government is an insecure one (or so it thinks). One does not have to be a rocket scientist to know why it is as cautious and scared as it is. Furthermore, Syria is a very weak country with many enemies. Most of its enemies are VERY powerful.

Assad the father made Syria; he convinced Syrians that their country was much stronger than it actually was. Syrians outwardly fell for this line of thinking, but deep down, they are insecure and fearful. We have little confidence in ourselves. This is why we do not like to pick fights with others. So if one of us were running the system in Syria today, who would you want as an enemy, the millions of state workers and dependent peasants who have been the beneficiaries of the system for 50 years or the few enlightened elitists who are thinking liberty, freedom, and democracy? Let us be frank here: the current regime does have considerable legitimacy with the millions of ignorant citizens who are scraping by and the dependent class of citizenry. They just do not know any better.

Furthermore, one cannot rush into fast and radical reforms in a society that is so illiberal, that still abuses the rights of its women and children, and that allows men to inherit twice as much as women. We still do not allow women to serve as judges or to pray when they are menstruating. We suffer from a profound lack of mutual trust, without which civil society cannot take root.

In such a backward, illiberal, and distrusting society, pushing for fast-acting reforms will likely spell disaster. Today's Iraq is no better than it was in 2003, despite spending billions on the the ingredients of democracy. The notion that when one removes a tyrannical regime a democracy will automatically pop up to replace it is naive and false.

2. I consider myself in the G…. camp of "it's the economy stupid". No question about it, if Syria is to implement a solution for its shocking economical problems today, it will be too late. A solution to have any affect today should have been implemented 20 years ago. There are no economic solutions that can act fast enough to deal with Syria's immense problems adequately. The economists and financial planners today should be busy formulating plans to face the problems twenty year from today. The train has left the station, but Syrians have not even begun packing for their trip. We are a hopeless case, no matter what we do today. The situation is even more laughable to people like G…. who really understand Syria's economic problems.

3. I also consider myself in E….'s camp. He argues that Syria's political system under the Ba'ath is of a piece and hopelessly unable to reform itself. It is not the top guy, it is not the middle guy, and it is not the bottom guy that needs to go. They all, collectively and individually, must depart. You want a good political system, throw out the old one kit and caboodle, all of them, and start fresh. This camp argues that those who created the problem cannot be the ones to solve it – sons and daughters included — although many of them have the best intentions in the world. They have proven their failure for almost half a century. You cannot get juice from a turnip. Here is why: people will not change unless they see dramatic change on top. It took an Ataturk to prove to the Turks that the Ottomans were gone.

Syria's problems, like those of other Middle Eastern countries, are existential. Time is running out. I worry that we are damned if we do and damned if we don't.