Posted by Joshua on Tuesday, July 1st, 2008
(Photo:Abed books arriving at Kalamoon University)
I wrote to Haytham Abed to ask his advice on donating books to Syria.
Readers will remember that he is the subject of the previous post; he has donated hundreds of books to Kalamoon University and is now organizing donations to other Syrian universities as well. Here is the kind response from "Ayyoub" Haytham Abed, ya sabour.
Dear Prof. Landis:
The process of getting the books to Syria is not easy. First, one must get the books and prepare a list of all the books. Send this to the university. Get their approval, then the university must get the approval of the Ministry of Higher Education in Syria (this task took about 3 months). Once the approval is received, then the person donating the books must contact, by phone, the U.S. Department of Treasury, Office of Foreign Assets Control (Syria Sanctions). This is the easy part, the person at the Dept. of Treasury is friendly and helpful. He will walk the donor through the Dept. web site, type in the name of university and start the search. In less than a minute you will get an answer, which was that the University of Kalamoon was not on the list of sanctioned institutions. I got the green light from the U.S. government and was ready to ship.
The list of books must be certified by the Syrian Embassy in Washington D.C., That process was very civilized also; Ambassador Mustapha was helpful and supportive. A letter must be given by the donor called "Deed of Donation", an IRS Tax exemption letter must be obtained ( I got that from Syrian American Association in the Bay area).
A commercial invoice must be prepared detailing the number of books, weight, value, etc..Then the search for a shipping company was impossible. Finally I found a ship to Marseilles, France, then to Lattakia. All the books must be boxed, each box must be labeled "University Books, Gift, No commercial value". Boxes must be placed on shipping pallets and shrink wrapped.
The books sat in a Marseilles warehouse waiting for some document (The French were impossible). After many telephone calls to France, the books were shipped to Lattakia. They sat at the port in Syria for 2 months, blocked by the Ministry of Culture in Lattakia, because we did not bother to get their permission.
However, the Syrian Wasta method worked sufficiently well and the books arrive at Kalamoon university 2 weeks ago. In all, the process took me one year!! Having said that, I must admit that I made several mistakes due to ignorance. I believe, I now have learned all the short cuts. So if anyone else would like to contribute, I suggest they e-mail me or call my cell:
925-9984939
I am now trying to set up book collection points on the East Coast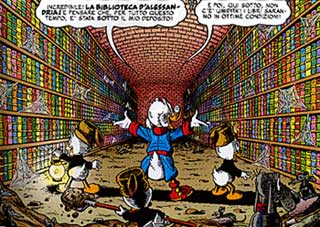 and in California and have a long list of requested books from both Kalamoon University and the University in Aleppo.
I hope I did not bore you with these details.
With my best regards,
Haytham H. Abed
925-9984939
haytham@bblconsultants.com
My books will get to Syria